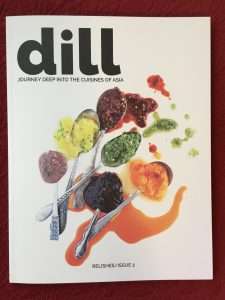 Last year I read an article about a new start-up magazine called Dill. The mission of this handsome publication was to journey deep into the cuisines of Asia in a detailed and nerdy way.
Surprisingly,19-year old Shayne Chammavanijakul, a college sophomore from Chicago started this quarterly with little publishing experience aside from working on the high school paper. The founder often spent summers in Thailand visiting family. A few years ago she devoted time learning from her Hakka Thai grandmother. As she cooked and talked with her, she realized that there were many untold stories about food, culture, and immigrant experiences.
Chammavanijakul, with the help of family, friends, and publishing professionals such as Editorial Coordinator Tippy Jeng designed this magazine for people who wanted to read in-depth stories on authentic Asian food and recipes that were not watered down for the masses.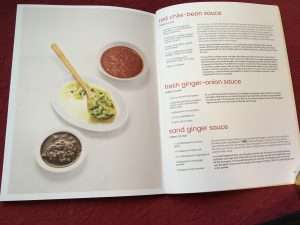 With my Hakka roots, a career in publishing, and a Thai husband, I sensed we shared a connection and sent Chammavanijakul a copy of The Hakka Cookbook. As a result, in the recently published second issue of Dill, look for recipes from The Hakka Cookbook for Salt-Baked Chicken and three sauces: red chile-bean sauce (new recipe from Fah Liong), fresh ginger-onion sauce, and sand ginger sauce. The article runs from page 118 to 121.
With heavyweight paper, beautiful photos, and professional writing the magazine compares to a soft cover book and is priced accordingly. If you love Asian food, this is the magazine for you. To buy a copy of Dill, click here.