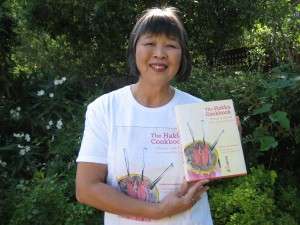 Although it is almost two years since The Hakka Cookbook was released, we are still getting noticed by some press, even international.  Thanks to the writers and editors. Check out:
July 24, 2014. Global Times. Sweet and sour cooking classes by Li Ying. This is an English online version of Global Times from Beijing. In the article, the writer quotes teachers and authors about teaching Chinese cuisine. Scroll to near end of article to find my photo and quotes.
2014 Number 92. The Art of Eating. Short List, page 46. In this magazine that calls itself the Authority on Food, Wine, and Taste, the editor listed The Hakka Cookbook on his Short List of books. Only available in print.