Learn about Hakka history, my global journey to find my Hakka identity through food, and Chinese New Year traditions. Check out my new slide presentation for this special event at
San Mateo County Libraries located in San Carlos, Foster City, and Millbrae on February 25, 26 and March 4. The event is called Cooking Asian with Linda Anusasananan.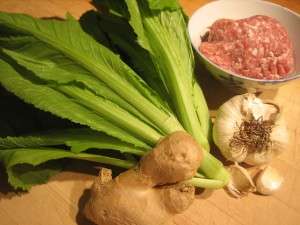 I will follow with a cooking class showing how to cook three easy dishes: Fresh Ginger-Onion Noodles, Mustard Green and Pork Soup, and a seasonal vegetable stir-fry. Recipes included. A tasting and book sale follows.
This event is free, but spaces are limited and you need to register in advance. Click on the highlighted links for details. Hope to see you!