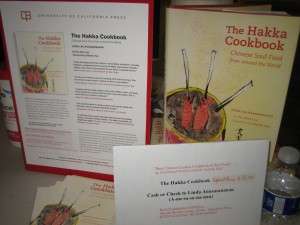 I have been busy giving cooking classes and slide presentations at four branches of the San Mateo County Library the past two weeks. This Saturday, February 20, marks my last event in East Palo Alto. Come to learn about the Chinese migrants known as the Hakka and Chinese New Year foods and traditions. I will cook three Hakka soul food dishes and tastings follow. If you have a copy of The Hakka Cookbook, bring it and I will be happy to personally autograph it. There will also be copies for sale.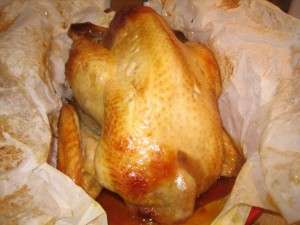 I love meeting people at these presentations. In Foster City, I met a young couple who told me they had cooked three recipes from The Hakka Cookbook for their Chinese New Year's dinner. These were some of the more labor-intensive Hakka classics such as Salt-baked Chicken, Stuffed Tofu, and Pork Belly with Preserved Mustard Greens. I am so proud of them!
One member of the Millbrae audience said her father was Hakka from Jamaica. She was thrilled to buy a book with her Hakka history. Another attendee told me she had read the book from cover to cover and appreciated the research and stories. She admitted she was not much of a cook so she focused on the simpler recipes. She was so happy that the results were successful.
Comments like these are my reward.  When a person understands and uses the book, it makes all those years of research and testing worthwhile.
Catch the last event: February 20, Saturday, 2 pm. East Palo Alto Library, 2415 University Ave., East Palo Alto, CA 94303. 650. 321. 7712, ext. 225.