Join me and other cookbook authors at "A Literary Feast" at San Francisco's Ferry Building on November 13, Sunday afternoon, 3 to 6 pm. Come to meet your favorite cookbook author, taste samples of their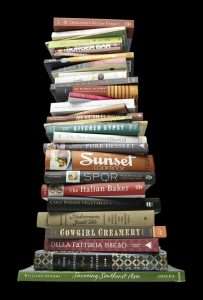 recipes, and buy signed copies of their books. It's a great opportunity to shop for holiday gifts. Meet authors such as Paula Wolfert, Leslie Sbrocco, Diana Kennedy, Georgeanne Brennan, and Dorie Greenspan. This mass-cookbook signing event is hosted by the San Francisco Chapter of Les Dames d'Escoffier, an international culinary organization.
Buy advance tickets ($10) at www.cellarpass.com or at the door for $12. Funds raised benefit the Culinary Scholarship Fund of Les Dames d'Escoffier San Francisco and www.gardenproject.org (empowers at-risk young adults with job training and life skills.)
Visit www.lesdamessf.org for more information about our group. See you there!